Animated Poetic Sculpture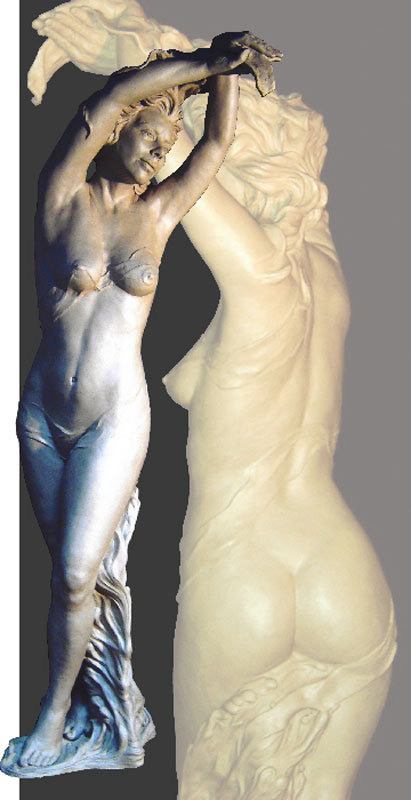 For international artist Bren Sibilsky there is no subject that is beyond her extraordinary capabilities. She is equally proficient in creating animated poetic sculpture of full standing figures, equestrian statues, portraits, and reliefs.
The artist has attracted many collectors from North America and Europe. She has won multiple awards in sculpture, painting and drawing. A graduate of the Milwaukee Institute of Art and Design, Sibilsky is an instructor/founder of the Algoma Atelier of Sculpture and Art, in Wisconsin.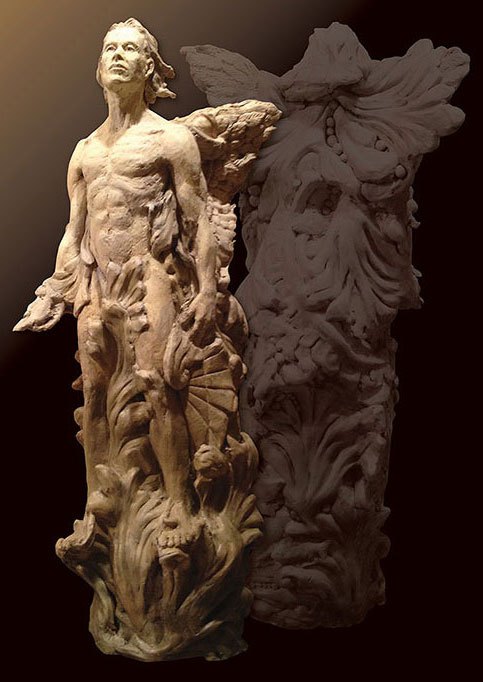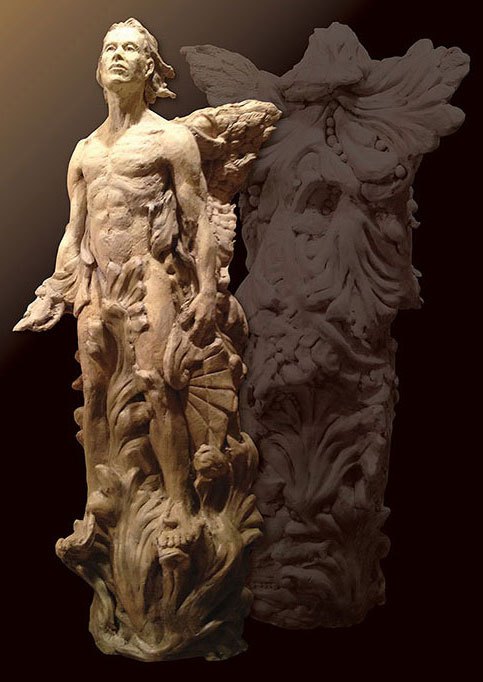 Bren Sibilsky, Fishers of Men, clay, 28" x 12" x 11".
As a self-proclaimed "seeker of truth and our place in the universe" Sibilsky unveils a palpable reality that transcends the physical properties of her forms and materials. She explores the meaning of our existence and the life cycles of change and evolution. This is particularly apparent in "Esoteric Promises", which won the First Place Cash Award in the Manhattan Arts International "The Healing Power of ART 2016" juried exhibition.
Among her many honors and awards include those from International ARC Salon and the National Sculpture Society, New York, N.Y.
Bren Sibilsky, Young Friesian Stallion, bronze on granite, 15″ x 8″ x 5″.
Sibilsky's many one-person and group exhibitions include those at: The Miller Art Museum; Koehline Museum; Fairfield Museum; and The Salmagundi Club of New York; among others.
She was featured on the American Family Insurance website in their "Dream Fearlessly" advertising campaign and has been interviewed on WBDK radio. She has been featured in many publications such as Professional Artist magazine, Door County Living, and Door County Advocate.

Visit Bren Sibilsky's website www.brensculpture.com
Join Bren Sibilsky on Social Media
Facebook: https://www.facebook.com/bren.sibilsky