Ideas and Stories Shared in Realistic Paintings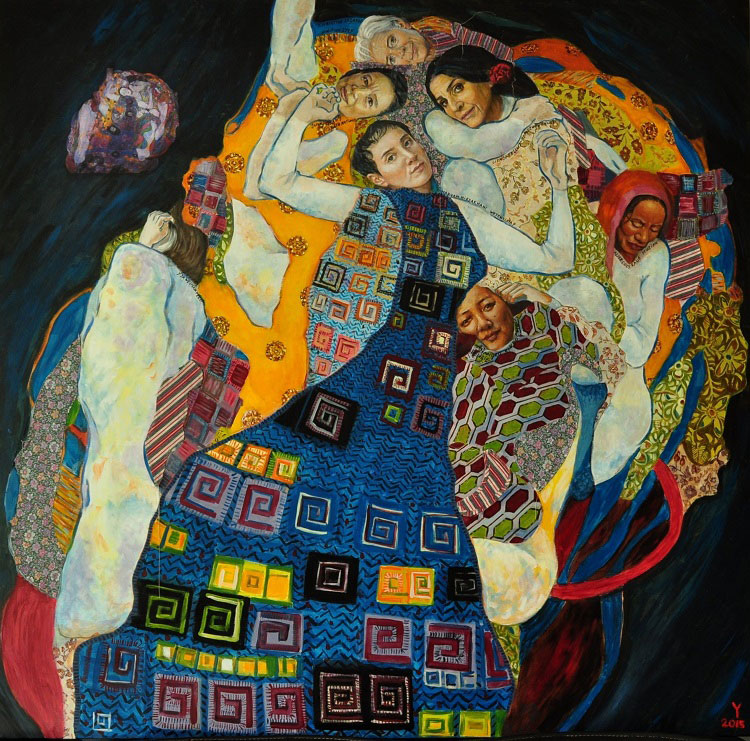 Yvonne Welman is a teacher and a painter living in the Netherlands. In the style of realism she creates paintings that tell visual stories about her experiences and ideas. Frequently, her personal reaction to social issues is the motivation for her work. Feelings like frustration, anger or admiration start her visualization process.
She explains that her paintings explore the "Zeitgeist" from a feministic perspective and are at the same time "a propaganda for a disappearing world of meaningful pictures". She likes to create narrative paintings with variations on traditional techniques.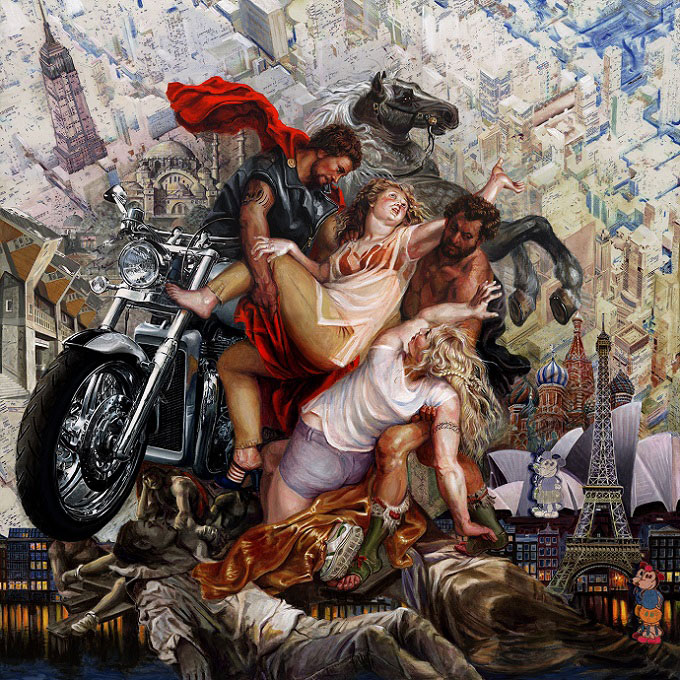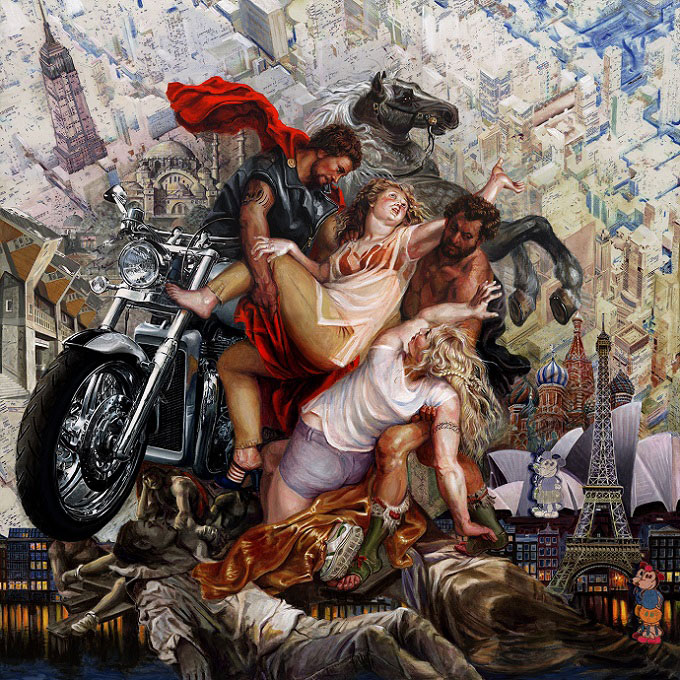 Most of her drawings have less complicated stories and are sometimes made only to celebrate beauty. She sees beauty as essential to art because, "Our mind needs beauty to stay alive and vibrant".
Manhattan Arts International gave Welman an Award of Excellence in the juried competition "New Beginnings" 2016-2017 and an Award of Merit in the "Hot Topics Bold Expressions" exhibition. Her additional awards include 6th finalist for the "Schilderij van het Jaar" painting contest, awards from Light Space & Time Online Gallery, and three Certificates of Excellence awards from Palm-Art-Award Germany.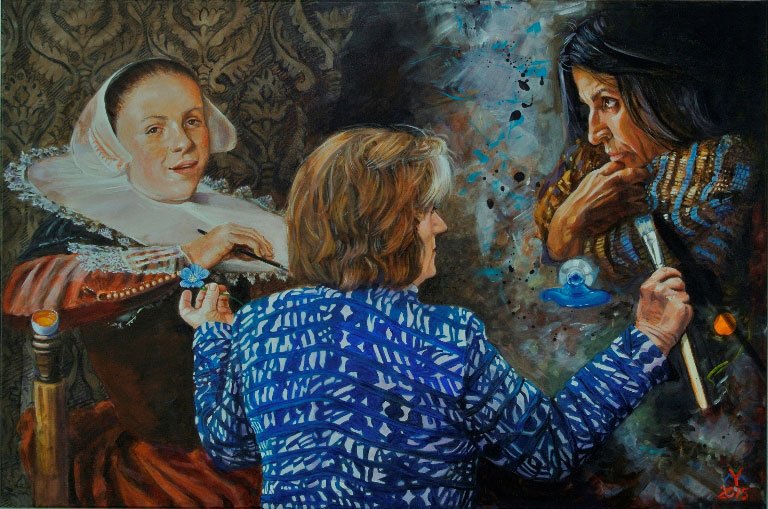 Yvonne Welman has exhibited at the Gender Institute of the University at Maastricht, Virtual FemArt Museum Amsterdam, CODA Museum Apeldoorn, among other venues.
She received her education at the Academy of Arts Tilburg, the Netherlands and was a teacher in arts and art history for many years. She is a member of the Dutch artists societies NABK and BOK.
Visit Yvonne Welman's website www.yvonne-welman.com
Join Yvonne Welman on Social Media
Facebook: https://www.facebook.com/Yvonnewelmanart
LinkedIn: https://nl.linkedin.com/in/y-welman-9b30b51a