Call For Artists ~ All Styles & Mediums

Since 2000 the Manhattan Arts International "The Healing Power of ART" exhibitions have attracted a large following. An exhibition on this theme is important now more than ever. This two-month online exhibition will take place on this website and will be widely promoted through our social media networks and email newsletters.
Schedule
Entries begin: June 1, 2017 via online entry form
Entry deadline: August 20, 2017
Online exhibition: September 1 – November 1, 2017
List of winners posted here: August 29, 2017
Theme
At its best art has the power to heal, inspire, provoke, challenge and offer hope. It can transform our physiological state and perception. It also has the power to awaken us to become more conscious about important issues affecting individuals, society and the planet. This year's theme for "The Healing Power of Art is "Inspiring The Positive". We're seeking art that either has a positive healing impact on viewers and/or  art that raises awareness about our need for positive change.
Art by some of the winners of "The Healing Power of ART" exhibition in 2016. First row: Robin Phillips Occhipinti, Ruth Reid and Bren Sibilsky. Second row: Richard Smith, Trixie Pitts and Jane Caminos.

Eligibility/Media
All artists, 18 years or older, living anywhere in the world. Artists must have their own websites or art blogs. Entries must be submitted directly by artists, not by their agents or galleries.
All 2-D and 3-D media including drawings, paintings, printmaking, photography, digital art, sculpture, works on paper, installations, wood, glass, ceramics, fiber art and mixed media. No video/film.
Work previously shown in a Manhattan Arts International online exhibition or that is currently being shown on this website will not be considered.
Curator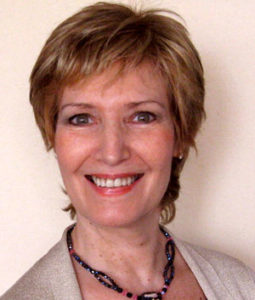 Renée Phillips, founder/director of Manhattan Arts International, curator of more than 17 Healing Power of ART exhibitions. She will select the 50 finalists.
"Art heals. It holds the power to ignite the flame in our hearts and transform our minds. Art reveals the beauty as well as the horror of the human condition. Through art we are given the key to connect to a higher purpose. I will be looking for art that makes the strongest impact, expresses an articulate and unique vision related to the theme, and reflects innovation and superior technical skills."
Read Why I Love Curating Online Art Exhibitions For Manhattan Arts International.

Guest Jurors / Awards
Lisa Cooper, owner of Elisa Contemporary Art and corporate art consultant; Barbara Markoff, owner of Artrageous! Gallery and corporate and healthcare art consultant; and John R. Math, photographer and founder of Light Space Time online gallery. They will each select an artist to receive a Special Recognition Award.
A work of art by a minimum of 50 selected artists will be featured for two months on the Manhattan Arts International website at www.manhattanarts.com. Cash awards, Featured Artist Awards, and  Special Recognition Awards will be given.

Sales/Commissions
Artwork submitted does not have to be available for sale. No commissions are taken for sales that result from the exhibition. Visitors will be encouraged to visit artists' websites that will be provided with their images and statements.
Submission Guidelines
Artists must submit a completed entry form and pay a non-refundable entry fee of $30 U.S. dollars via PayPal. 1-3 images: $30. Each additional image: $10. For 3-D art (sculpture) artists may submit 2 views of each work. Artists must also submit a 60-word artist's statement that relates to the exhibition theme. Artists must have their own websites or blogs. Failure to submit the entry form, statement and images according to the requirements will be subject to elimination.

Image Size, Format and Resolution
Images should be 700 pixels on the longest side in jpeg format with a file size no larger than 600 kb. A resolution of 72-100 dpi is required. Images must not include frames or distracting background objects and must be cropped properly. If you need assistance in resizing your jpegs here is an article that will help you 5 Ways to Resize a JPEG

How to Label Your Entries
Last name_First letter of first name_First word in title_Number that corresponds with number listed on the entry form. Example: Phillips_R_Sunrise_1.jpg
Acceptance/Notification
Upon your submission, you will receive an email from healing@manhattanarts.com confirming your entry. A list of the selected artists will be posted on the Manhattan Arts International website by August 24, 2017. Top award-winners will be contacted by email.
Your Permission
By submitting your art entries to "The Healing Power of ART" you grant Manhattan Arts International and Renee Phillips permission to promote your art on this website, our two blogs, and across social media networks.