Artwork Priced Under $2,600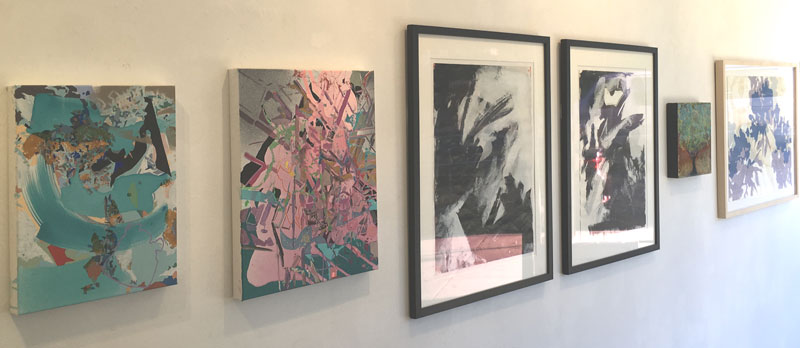 Elisa Contemporary Art is pleased to present its exhibition, "25 Under 26", October 19-December 14, 2017. This outstanding group show features 25 artworks from US and International artists all priced under $2,600.
Located at 5622 Mosholu Avenue, Riverdale, New York, Elisa Contemporary Art represents a portfolio of emerging through mid-career contemporary artists. Its art and artists do not fit into any particular current trend or fashion, but are those "exploring and testing the boundaries of various media, techniques, materials and ideas about humanity, nature and our world."
A Range of Art Accessible at Every Level

This is the first time the gallery has created a theme show based on prices. As gallery owner Lisa Cooper explains, "My goal is to share with people that art is accessible at every level and there is such a range of styles, types and creative visions to resonate with a diverse group of art buyers from the first-time buyer to the experienced collector. I continue to strive to make art accessible and welcoming to all to experience living with art!"
The exhibition features architectural inspired works on paper and paintings by its international artists. Highlights include cityscapes by Colombian artist, Alexis Duque; new imagined mixed media urban environments by Turkish artist, Yasemin Kackar-Demirel; Vallejo California street scenes captured in watercolor paintings and acrylic on wood by Armenian-American artist, Ferdinanda Florence; and interiors by Marfa artist, Martha Hughes.
There are many nature-inspired artworks also in this exhibition. They include Botanical works on paper by California artist Sara V. Cole which she creates with coffee, graphite and acrylic, small high gloss landscapes by Canadian artist Marie Danielle Leblanc, and two dreamy landscapes by South Carolina emerging artist, Ann Wood Mezian.
Lisa Cooper discovered Mezian when she participated in the Manhattan Arts International "The Healing Power of ART" exhibition as a Special Awards juror. She explained why she selected Mezian's artwork this way: "There is a calming quality in the landscapes she creates. And an optimism within the floating clouds. The paintings invite the viewer into a space to rest, look, explore and wander." That's when she decided to include Mezian in the "25 Under 26" exhibition. She states, "Elisa Contemporary Art is pleased to be debuting the artwork of this new emerging artist."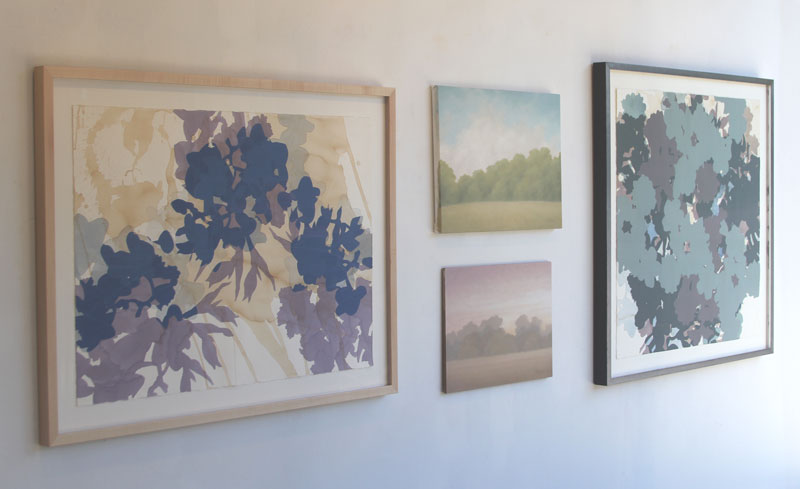 The exhibit also includes three distinct styles of photography. The Blur series by Connecticut artist, Allyson Monson shot on the West Coast, Bronx photographer John Conn's series from travels to Antarctica and Cuba, and the Candala series by Georgia artist, Paula Brett.
Works on paper are also featured in the show. They include the Europa series by LA artist, Stephanie Cate based on her fascination with the Planet Europa, the 6th largest moon of Jupiter and the moon with the greatest potential for life, a new Pop Art woodcut by Texas artist Mitch McGee and a monoprint by Connecticut printmaker, Roxanne Faber Savage.
Lisa Cooper and the Eliza Contemporary Art gallery believes in the importance of giving back. It donates a portion of its gallery sales to philanthropic organizations that help children and families within underserved communities heal and grow through their experience with art. It also supports Free Arts NYC, and The Art Therapy Project.
Gallery hours are Thursdays 12pm – 5:00pm and by appointment (Weekdays, Evenings, Weekends)
Visit Eliza Contemporary Art's website: www.ElisaContemporaryArt.com