This year's "The Healing Power of ART" online exhibition welcomes a panel of outstanding leaders in the arts who will select Special Recognition Awards. Artists who receive these awards will have these important credentials to add to their resumes. You may also want to read About The Healing Power of ART online exhibition.

Renée Phillips, Curator
She will select the 50 finalists to be exhibited in this online exhibition. One entry from each artist will be selected. Several images from each artist will be selected for the top 3 awards.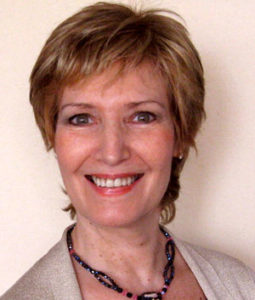 Renée Phillips is founder and director of Manhattan Arts International. She has curated more than 65 exhibitions in NYC and online, including several "The Healing Power of ART" exhibitions since 2000. She is the author of several art business / resource books including "Sell Your Art in the Healthcare Art Market" e-Book. She is also the founder and editor of The Healing Power of ART & ARTISTS, an online resource of art and articles to raise awareness about how art can heal individuals, society and the environment. Known as The Artrepreneur Coach, www.renee-phillips.com, she is a mentor and career advisor for art professionals.

About Her Awards
♦ First Place Award:  $200 and a promotional article with 5 works of art on the Manhattan Arts International online gallery for 12 months.
♦ Second Place Award: $150 and a promotional article with 3 works of art on the Manhattan Arts International online gallery for 12 months.
♦ Third Place Award: $100 and a promotional article with 3 works of art on The Healing Power of ART & ARTISTS online gallery for 12 months.

Judging Criteria: "When choosing the exhibiting artists their art must have an immediate visual impact and technical skills. I will be selecting artists who demonstrate a commitment to advancing the healing power of art, as presented in their art entries, artist's statement, and carried through on their website. For the top awards, it is important to me that the artist has developed a unique signature style, artistic prowess, and utmost professionalism."
The Panel of Guest Award Jurors
Lisa Cooper
Lisa Cooper is a contemporary art gallery owner and art consultant. The motto of her gallery Elisa Contemporary Art (ECA) elisacontemporaryart.com is "Changing the World through Art". Her Riverdale Gallery's mission is to present art that transforms our lives. A portion of gallery sales are donated to philanthropic organizations that help children and families within underserved communities heal and grow through their experience with art. In 2017, the gallery opened an Art Salon in Fairfield, CT. Lisa also participates in Art Fairs in New York, the Hamptons and Miami. Prior to opening her gallery, she spent over 20 years in key strategic roles directing marketing communications for top brands, including IBM, JP Morgan Chase and Mercedes-Benz.
About "The Lisa Cooper Elisa Contemporary Art Award": In addition to the artist having the honor of being chosen by a leading art gallery owner who has a humanitarian component to her art business, Lisa Cooper will promote the award-winning artist across her expansive social media network that includes Facebook, LinkedIn Twitter, Instagram, Google+ and Pinterest.
Her Judging Criteria: "My selection will be based on art that resonates within me. I believe the power of art, and especially healing art, is the ability to have the art tap into my emotions — somewhere between my heart and my intuition. It must make me feel something whether that is joy or wonder or sorrow or… I am also looking for work with a unique creative vision using materials in a way that I have not seen before. 'Changing the World through Art' is always an element in my decision making"
Barbara Markoff
Barbara Markoff is the owner of Artrageous!, theartconsultant.biz, a gallery in San Diego, California. She is an industry leader in the field of art consultation and the healthcare art market. She works with business owners, high-level executives, architects, and interior designers to develop art programs tailored to their business, as well as assisting residential clients. She is the author of Becoming A Corporate Art Consultant: The Handbook for Corporate Art Consultation. Drawing from her earlier work as an art therapist, Barbara is very tuned into choosing artwork appropriate for her clients. She also conducts seminars at the West Coast Art and Framing Conference.
About "The Barbara Markoff Artrageous! Gallery Award": In addition to the artist having the honor of being chosen by a leading art gallery owner and healthcare art consultant, "This artist will be one I will consider for my upcoming art consulting projects. The award entitles the recipient to two hours of one-on-one phone consultation with me. I will review the artist's website, professional materials, pricing structure, and use of social media with the goal of increasing art sales."
Her Judging Criteria: "As an art consultant, I am always looking for new artistic talent for my projects. I describe my stable of artists as my 'ammunition' to close a sale. During the judging process many factors come into play for me, including technical achievement, interpretation of subject matter, and ability to creatively express a unique viewpoint. During this competition, I will be looking for an artist with a confident style that expresses a fresh approach."
She adds, "I am deeply honored to participate on the panel of award jurors for 'The Healing Power of Art,' online competition this year. I am extremely excited at the prospect of seeing a variety of unique art. Thank you Renée for making this opportunity possible again for artists to share their visions and be rewarded for their creative efforts."
John R. Math
John R. Math johnrmath.com is a landscape and wetlands photographer based in Jupiter, Florida. In his photography his intention is to showcase the beauty and magnificence of the Northeast Everglades Natural Area (NENA). This geographic area includes over 165,000 acres of natural lands. John has successfully marketed his work through art galleries and art representatives to corporate art markets.  He is also the owner the Light Space & Time Online Art Gallery, lightspacetime.art, and is an artist marketing specialist. He conducts monthly themed online art competitions and monthly online art exhibitions for new and emerging artists on a worldwide basis.
About The Special Recognition "John R. Math Light Space Time Award": In addition to the honor of being selected by a leading photographer and online gallery director this award includes a Featured Article on John Math's Light Space & Time website, the distribution of a press release about the artist and the award, and the news will be shared across John Math's expansive social media network.

His Judging Criteria: "When judging an art competition, I ask if the art, the subject or materials are new and distinctive? Is the art interpreted properly and displayed within the competition's theme? Has the artist taken the time to present their artworks professionally and with care? It may be wonderful art but if the piece is presented poorly or it is sloppy, this art will be marked down in the judging process. Does the artwork stand on its own as a complete and outstanding work of art? Overall, I am always looking for art that is unique and creative within the theme or genre."
He adds, "I see and hear the Healing Power of ART with many of the artists who enter our art competitions every month. Their stories are heartwarming and inspiring to me. I am honored that Renee has included me to be a part of this event".
Ed Wedman
Ed Wedman is founder of Exhibitions Without Walls, an international organization at www.exhibitionswithoutwalls.com that offers Photographers and Digital Artists the chance to grow and develop professionally. He has served on the board of directors for The Coos Bay Art Museum in Oregon. He is also a multiple art award-winning artist known as "Arthur Jacob" www.arthur-jacob.com, and received three awards from the Medial Museum in London, England. His art was featured in HGTV's, "Million Dollars Homes" and has been in many publications including Luxe Beat Magazine.
About The Special Recognition "Ed Wedman Exhibitions Without Walls Award": This award includes an in-depth Featured Interview on the Exhibitions Without Walls website with several images of the artist's work. The artist will be promoted widely in social media and featured in a press release sent to trade journals, galleries, and art consultants.
His Judging Criteria: "I will select a photographer or digital artist who demonstrates artistic excellence and creativity through the eyes of a camera and/or computer. I will make my selection based on impact, creativity, technical ability and consistency with the theme The Healing Power of ART."