Advice From Gallery Owners
By Shan Fannin
Shan Fannin is recognized internationally for her vibrant and bold realistic paintings of vehicles that display superb artistic skills and attention to detail. She has collectors world-wide. She is also a member of Manhattan Arts International. Read more about her here.
The Manhattan Arts International online art gallery and theme exhibitions offer visitors the opportunity to become acquainted with a variety of different artists. We encourage you to visit their  websites to learn more about them. You may be able to buy their art directly from them or they will refer you to their gallery. In this informative article "Buying Art From A Gallery" by Shan Fannin, you'll read comments from the gallerists' perspective. Whether you're a first time buyer or avid collector, you'll gain valuable insight before you make a purchase.  ~ Renée Phillips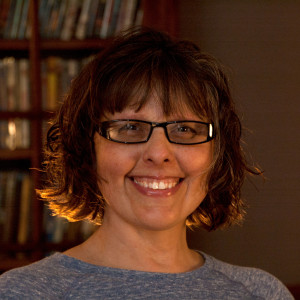 Whether you buy art as an investment, adding a conversation piece to your environment, or as a reflection of your own personality, collecting artwork will certainly enhance your life. As there are a plethora of 2D and 3D types of art available, the task can be a bit daunting. You may wonder, where do you begin to find art that speaks to you, fits your lifestyle and needs, and works within your budget?
You may want to visit contemporary art galleries as a source for fine art. These galleries have a physical, and often online presence where you can purchase art. Many galleries will have certain types of art or styles that they specialize in such as: figurative, abstract, realism, local interest, etc. Some galleries will focus on 2D, some 3D, and some are a delightful mixture of both.
For this article I polled several gallerists and asked, "What information do you wish new collectors knew before walking into your gallery?" I received some wonderful responses. I want to thank all of the the gallery curators/directors that took time to participate in this article.
"At my gallery, and many others, we change our exhibitions frequently, almost once a month. The artists have been preparing work for the show for about a year typically, and they consider every aspect: material; color; concept; composition; and even placement within the gallery.
In a perfect world, visitors would be able to feel the impact of that work and consideration every time they walk through the door. We don't live in a vacuum though, and it's difficult for people to enter with no preconceived notions about what to expect. Many times, people come in and do a quick circle, basically glancing at the art. They expect it to grab their attention the way advertising does – and sometimes it does. Sometimes, though, the art is subtle and complex, and the show is meant to provoke thought or emotion.
My wish would be for visitors and future collectors to know patience before they come in. To have an open mind, or better yet a blank mind, so they're ready to truly enjoy the art. It is okay if you don't get every concept. Don't be intimidated by art. Ask questions and talk with the gallerist. There's a story behind every piece, and if you're interested, the gallery or artist would love to peel back the layers of the onion for you." ~ Jill Schroeder, grayDUCK Gallery, Austin, Texas
"Before walking into any gallery, you must do some homework. If you are thinking of purchasing, know the gallery standard and price range. I personally don't mind people being quite shocked at prices as I feel once we have communicated they get a better understanding of why work is priced at that level.
Do not be afraid to ask questions! A good gallerist/curator should have the time, patience, and knowledge to answer all your queries.
If you feel you are in a position to buy a piece and would like to know the payment methods of the gallery, do not hesitate to ask. Payment plans are an integral part of the gallery business. A plan also makes it easier for the collector purchasing now, as well as for their future collection pieces.
Be honest with yourself and the gallery. If you are not currently in the market to purchase, let the gallerist know upfront. Your circumstances may change in the future. Communication is key to establishing a good relationship with the gallery as to not feeling embarrassed when perusing new works or exhibitions." ~ Dave O'Shea, Chimera Gallery, Mullingar, Ireland
"Art is enjoyable. Don't focus on what medium the art is or the style of art. Focus on what you like. What piece of art is present that you can't stop looking at or thinking about? Sense what art captures your eye, stop, and enjoy." ~ Lynnie Goodman, Art for the People Gallery, Austin, Texas
"I would like collectors to know the value of art and the time, energy, skill, and dedication that goes into each piece. A huge amount of effort goes into the artwork, and I wish more people respected that. Haggling over price treats these original pieces as if they were mass produced commodities. People don't haggle with doctors or dentists over prices. They don't demand 30% or 40% off a new car they are buying. I wish more people knew both the aesthetic value of original art and the value of the years it took to have the skills to make it." ~ Timothy Smith, Sirona Fine Art Gallery, Hallandale Beach, Florida
Today, finding a gallery that represents artwork that fits your style is easier than ever. In larger cities, galleries are often found grouped together in downtown areas. Smaller communities are often home to at least one gallery, but they may also be found in towns or villages, and remote areas with a thriving art population. An online search for art gallery + your city or state name will bring up numerous locations close to you.
You can also find galleries through printed art publications in your region as well as U.S. based art magazines including but not limited to American Art Collector, Fine Art Connoisseur, Art in America, and Art News.

View Shan Fannin's artwork on the Manhattan Arts International website.
Visit Shan Fannin's website at www.shanfannin.com
Join Shan Fannin on Social Media
Facebook.com/artbyshanfannin
Instagram.com/shanfannin