Since 2000  Manhattan Arts International has been presenting annual "The Healing Power of ART" exhibitions. We believe Art has the power to heal, inspire, provoke, challenge and offer hope. It can transform our physiological state and perception. It also has the power to awaken us to become more conscious about important issues affecting individuals, society and the planet. It serves as a catalyst to ignite the flame in our hearts and transform our minds.  Through art we are given the key to connect to a higher purpose.

Theme for 2017 "Inspiring The Positive", Sept. 1 – Nov. 1, 2017

The most recent "The Healing Power of Art" exhibition's theme was "Inspiring The Positive": Art that either has a positive healing impact on viewers and/or  art that raises awareness about our need for positive change.
Top 3 Winners
Anthony Frudakis: First Place Cash Award and Featured Artist Award
Ober-Rae Starr Livingstone: Second Place Cash Award and Featured Artist Award (His painting is shown above.)
Patti Bradeis: Third Place Cash Award and Featured Artist Award.
All Exhibiting Artists
Robin Antar * Tan Armentrout * Marna Bell * Patricia Bingham * Hamish Blakely
Lisa Botto-Lee * Patti Bradeis * Stephen Bryer  * Jane Caminos *  Ann Cheeks  * Joan Chamberlain
Andre Chatelain  * Helena Cooper * Angela Craven  * Bernie Edmonds  * Christine Frisbee
Judith Fritchman  * Dianna Fritzler  * Anthony Frudakis * Patti Gildersleeve  * Lori Goldberg
* Luz-Mary Harris  * Meredith Hebden  * Kevin Hopkins  * Karen Jones  * Ellen Joseph  * Helen Kagan  * Kurt Kreissl * Erik Kucera  * Nancy Staub Laughlin  * Ober-Rae Starr Livingstone * Cynthia Lizardi
* Yvette Lodge  * Shang Ma * Susan McLaughlin * Joan Metcalf  * Friedhard Meyer  * Judith Hallbeck Meyeraan * Ann Mezian  * Paul Nilsson * Jean-Antoine Norbert  * Eve Ozer  * Valerie Patterson
Steven Peabody  * Trixie Pitts * Gail Postal  * Denisa Prochazka  * Eva Marie Restel * Nancy Ridenour
Claudia Rose * Elynne Rosenfeld  * Bren Sibilsky  * Matti Sirvio * Kelly Sooter  * Maureen Spinale
Alex Tolstoy  * Norma Torti  * John Weller * J. Michael Williams  * Lis Zadravec  * Sue Ziegler
Curator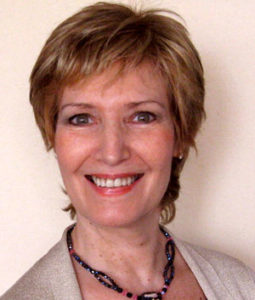 Renée Phillips, founder/director of Manhattan Arts International, curator of more than 17 Healing Power of ART exhibitions. She selected more than 60 finalists.
Read Why I Love Curating Online Art Exhibitions For Manhattan Arts International.
Guest Jurors / Awards
Lisa Cooper, owner of Elisa Contemporary Art and corporate art consultant; Barbara Markoff, owner of Artrageous! Gallery and corporate and healthcare art consultant;  John R. Math, photographer and founder of Light Space Time online gallery, and Ed Wedman, founder of Exhibitions Without Walls, and an artist who creates create photography under the name Arthur Jacob. They each selected an artist to receive a Special Recognition Award.