Enjoy A Richly Rewarding Experience
Living with an art collection of any size can be a richly rewarding experience for so many reasons especially if you follow your passion. You probably know that the years of pleasure a good art collection may bring you is invaluable. If you want to become an art collector, you may ask, how and where do you begin?
This article "How to Collect Art on Any Budget" was originally written a few years ago and was recently revised. You'll find ideas on how and where to acquire art, increase your knowledge about art, and develop your own preferences. You may also find the Questions to Ask Yourself at the end of the article to help you make a mistake-proof purchase.
Why Does An Art Collector Collect?
In the dictionary you'll find the definition of the word "collect" as: "To bring together in a group; gather; assemble."
When the collection is assembled (which is an on-going process for the collector) it brings a value beyond the sum of the parts, it creates a certain order and reflection of the collector's response to them.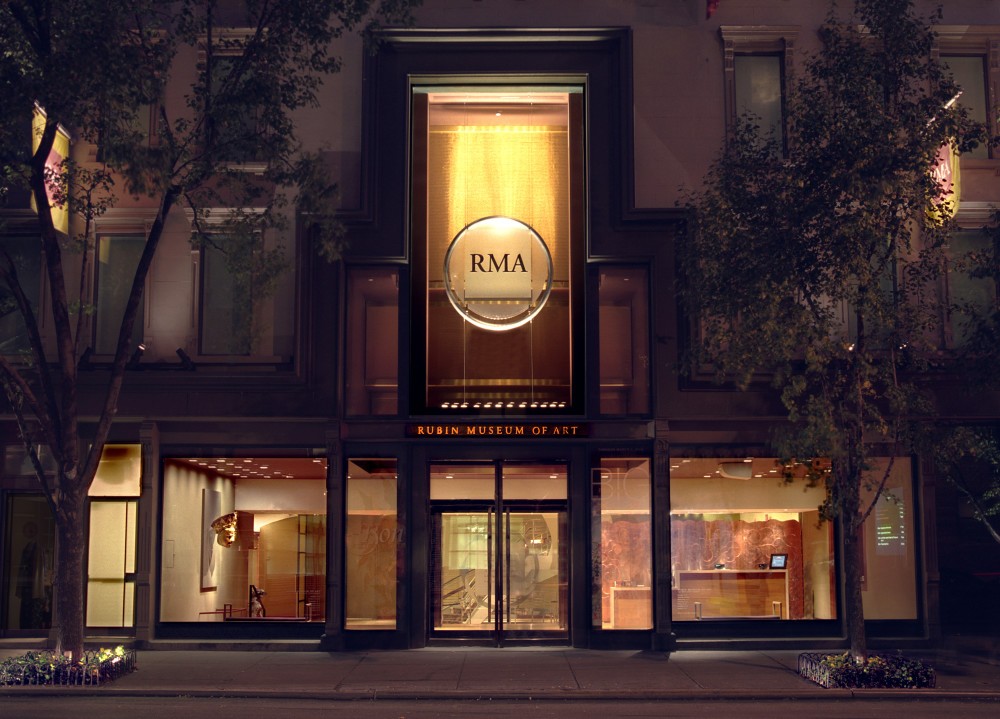 The most influential financier in this country's history, Pierpont Morgan was also a voracious collector. He bought on an astonishing scale, collecting art objects in virtually every medium, including the rare books, manuscripts, drawings, prints, and ancient artifacts that are the core of The Morgan Library & Museum's holdings.
Instincts, Taste, Passion, Preference and Study
Ask any art collector why they collect and they might say that their objective is not necessarily related to accumulation or investment. A serious art collector might say the collecting process is based on following their instincts, taste, passion, preference and study.
Quite often high price collectors enjoy acquiring objects that build a collection of works that are somehow related to each other. If the art collector is one who strategically plans their acquisitions, before they make a purchase they may secretly ask themselves how the new piece will fit in with the others they own or if it will fill a historical or stylistic gap in their collection.
These collectors will then donate their private collections to museums or establish their own art institutions. An example is Pierpont Morgan whose private collection formed the foundation of the Morgan Library and Museum, located in New York, NY.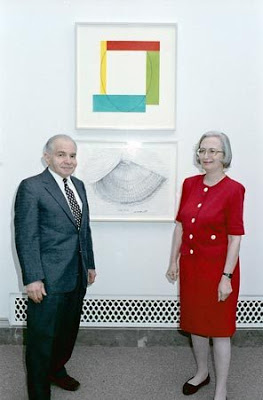 How The Vogels Collected Art on A Small Salary
Avoid the temptation to rush into building any collection. Take time to build a high quality, admirable collection, rather than striving to accumulate.
An excellent art collection can be started on any budget and any salary. You might know about Herbert and Dorothy Vogel, shown here. Once described as "proletarian art collectors," they worked as civil servants in New York City while amassing what has been referred to as one of the most important post-1960's art collections in the U.S.
The couple amassed a collection of over 4,782 works, which they displayed, and also stored in closets and under the bed, in their rent-controlled one-bedroom apartment on Manhattan's Upper East Side. Interestingly, they used Dorothy's income to cover their living expenses and instead of spending money on eating in restaurants or traveling, they used Herb's income to purchase art.
So, if your priority is to buy art you'll be surprised how many ways you can do it.
Select the Medium and Size to Fit Your Needs
The Vogels began shopping for art in the early 1960s, at first choosing drawings and small scale paintings and sculptures that would fit in their modest apartment, as well as prints, photographs and illustrated books.
Smaller artworks are less costly and more manageable on the wall or pedestals.  As you collect small scale art you can easily rotate the pieces throughout your space.
18 Ways to Educate Yourself and Enjoy the Process
Embrace the exciting world of a myriad of art, artists, styles and mediums.

Become an eager and enthusiastic student of art.

Visit artists' and art gallery websites.

Attend art lectures, auction previews, art fairs, exhibitions, museums, artists' "Open Studio" tours, and the homes of other collectors.

Acquaint yourself with different price levels and different mediums.

Browse the Manhattan Arts International

Artists and Art Gallery page.

The artists featured in our curated art program have been selected by a panel of art professionals. Visit their pages and read about the art, the artist's process, and their career achievements.

Watch for our juried competition exhibitions in which a wide variety of artists are featured.

Please return to this website often because new artists are added frequently.

View art with an open mind and a willingness to step outside your comfort zone. Train your eye to understand the differences between various styles and techniques.

Speak to artists, gallery owners, and museum curators who are eager to share their expertise.

Learn about art history and the careers of artists whose work you like.

Explore artists' pages and art groups in social media: LinkedIn; Instagram; Pinterest; Facebook; and Twitter.

Attend juried exhibitions assembled by leading art professionals and observe which artists won the most awards and why.

Read leading art magazines and art journals.

Visit art blogs often and subscribe to them.

Seek ways to continuously expand your knowledge about art.

Enjoy purchasing and living with new pieces as you explore your preferences.

Consider buying something different than your normal taste.

Acquire new works periodically by the same artist and enjoy the rewards of being a "patron".  Take pleasure in watching the artist's career grow.